Diagnostic Services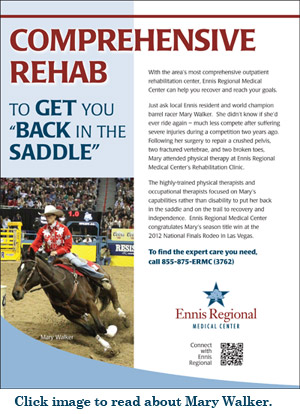 Ennis Regional Medical Center offers convenient diagnostic services. Using up-to-date scanning equipment, our radiologists and clinical staff play a vital role in diagnosing injuries. Imaging Services include:
Digital x-ray and fluoroscopy
Magnetic resonance imaging (1.5 Tesla MRI)
64 slice computed tomography (CT)
Nuclear medicine scans
Echo and vascular ultrasounds
Bone densitometry
Ennis Regional Medical Center's radiologists and technicians are cross-trained in the use of our state of the art technology.